Are you tired of missing out on your favorite TV shows due to a busy schedule? With the advancement of technology, it is now easier than ever to watch live TV online. In this article, we will explore the different options available to you to watch live TV online, and what to consider when looking for the best streaming service. With the help of this guide, you'll be able to pick the perfect streaming service for your needs and start enjoying your favorite TV shows without missing a beat!
Overview of Live TV Streaming Services
Live TV streaming services are becoming increasingly popular as a way to watch television without having to pay for a traditional cable package. These services provide access to a variety of popular channels, including news, sports, and entertainment, as well as on-demand content. With a live TV streaming service, you can watch your favorite shows, as well as catch up on the latest news, all from the comfort of your own home. The best live TV streaming services offer a great selection of channels, excellent picture quality, and reliable streaming performance. Plus, they're often much cheaper than traditional cable packages. Whether you're looking for a way to cut the cord or just want to find a better way to watch TV, a live TV streaming service may be the perfect solution for you.
Steps for Watching Live TV Online
One of the most convenient ways to watch live television online is to use a streaming service. Streaming services allow viewers to watch their favorite shows and movies on demand, whenever they want. They usually require a subscription fee and some of them offer free trials, so it's important to read up on the different services and determine which one best suits your needs. Once you've decided on a streaming service, the steps for watching live TV online are quite simple. First, you'll need to register for your chosen streaming service and install the app on your device. Once you're signed in, you'll be able to browse through the selection of live channels available. Some streaming services also offer a "Live TV" guide which makes it easier to find your favorite shows or movies. You can also search for specific channels or programs and add them to your watch list. Once you've selected a channel to watch, you'll be able to stream the show or movie in real-time. Depending on the service you're using, you may also be able to pause, rewind, or fast-forward the program. Some streaming services even allow users to record programs for
Benefits of Watching Live TV Online
Watching live TV online offers a range of benefits that are especially attractive to the modern viewer. Firstly, it allows viewers to access their favorite channels and shows on a variety of different devices, from laptops, to tablets and smartphones, making it easier to watch TV on the go. Secondly, it allows viewers to access a much wider range of content than a traditional cable subscription. Many online streaming services offer thousands of TV shows and movies, as well as access to live sports, news and special events. Lastly, watching live TV online is generally more cost-effective than a traditional cable subscription, allowing viewers to pay for only the channels or content they want, without being locked into a long-term contract. With all these advantages, it's easy to see why so many viewers are turning to online streaming services to watch their favorite shows.
Tips for Choosing the Best Live TV Streaming Service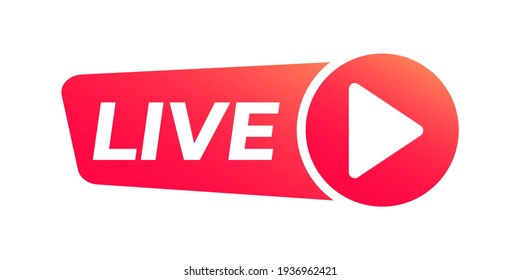 When selecting a live TV streaming service, it is important to consider the features, quality, and cost. Many streaming services provide a wide array of features and channel selections, so it is important to consider which channels are important to you. Additionally, the quality of the stream should be taken into account. Streaming services that offer HD channels or 4K streaming can provide a better viewing experience. Lastly, the cost of the streaming service should also be considered. The cost of the service can vary greatly depending on the channels and features offered. Knowing ahead of time what you are looking for in a streaming service will help you make the best selection.
Common Issues with Watching Live TV Online and How to Fix Them
Common issues with watching live TV online can be frustrating, and it can be difficult to figure out how to fix them. While streaming services are becoming more reliable, it is still possible to experience issues such as buffering, low quality video, or a lack of content. Fortunately, there are a few tips that can help you get the most out of live TV streaming. First and foremost, it is important to make sure you have a good internet connection. A slow or unreliable connection can lead to buffering or poor quality video, so it is important to make sure your internet connection is as fast as possible. Additionally, it is important to check if your streaming device is up to date with the latest version of its firmware. This can help ensure that you are getting the best experience from your live TV streaming. Finally, it is a good idea to check if the streaming service you are using offers a quality of service setting. This allows you to prioritize streaming over other activities, reducing buffering and improving overall performance. Overall, there are a few steps that can help you get the most out of live TV streaming. With the right setup, you can enjoy a reliable and high-quality experience when watching live TV online.