Finally, iOS 14 released, and now everybody with a compatible device can get it. But what's new? how to download iOS 14?
Widgets on the home screen
On iOS 14, you can combine Widgets on your home page iPhone layout and it's actually super cool! There are three sizes of widgets: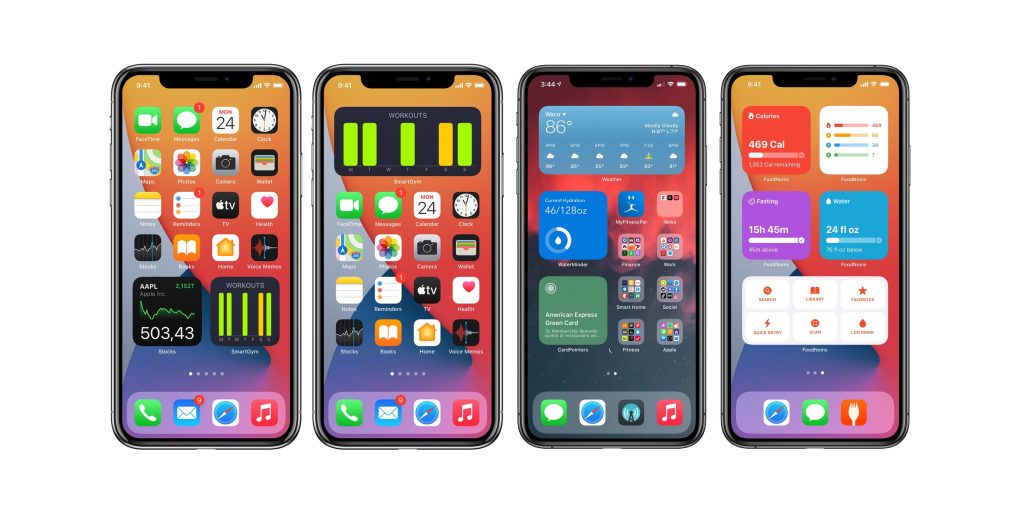 The smallest widget is a square shape – in size of four apps
The medium widget – in a size of two apps lines
The biggest widget – in a size of four apps lines
Apple already made tons of useful widgets such as Weather widget, Music widget, Calendar widget, Maps Widget, and more.
Apple also lets you use the Stack – a great option that lets you combine a few widgets on one space. Apple either created an Ai based feature that will put the right widget on top of the widget stack.
Apps Library
Apple created a new feature named the Apps Library. It's basically one page with all of your apps automatically organized into categories. And it's an amazing feature, that can help you find apps much faster and, make your iPhone home screen much cleaner.
Compact income call screen
When you get a call, it will look like a notification, and it will not take the entire screen.
Picture-in-picture
Picture-in-Picture lets you watch a video or have a FaceTime call while using another application. The video or the facetime screen will float on your screen.
New features on messages
Now You can now pin up to nine people chats, and keeping them at the top of your Messages app.
When you talk on a group, you'll see images of everyone who is in the group, with the most recent people first, and can give groups a name and its own image, too. And you can also replay to a specific message.
App clips
App Clips are basically mini-apps which only appear when you need them. They work with the help of nearby NFC images that you can scan and then access the small portion of the app that you need. This feature lets you use apps without the need of installing them.
Translate App
Apple now has its own translate app – with the Apple translate app you can translate texts, images, and even voices to just 11 languages. What makes this app a much less powerful tool than Google translate if you need more languages.