Concurrent with the unveiling of the new 7 Series BMW has introduced the full-electric version of the model called the BMW i7 and if the 7 Series competes with the Mercedes S-Class then the BMW i7 is a direct competitor to the impressive Mercedes EQS.
At this point at least, BMW is introducing two propulsion versions of the electric i7 both of which are equipped with a battery with a capacity of 101.7kWh. The i7 xDrive60 model is equipped with two electric motors with a total power of 544 hp and a maximum torque of 75.9 kg, at a tremendous weight of 2,640 kg it allows the model to achieve a 0-100 km / h acceleration figure of 4.7 seconds and an electronically limited maximum speed of 240 km / h.
The driving range in this model is 590-625 km in the WLTP standard. These figures are quite similar to those of the Mercedes EQS 580 4MATIC .
The senior electric model, as a direct competitor to the Mercedes EQS 53, is the i7 M70 xDrive model but we will meet it on the roads only during the year 2023. Here too are two electric motors and according to BMW the maximum power of the model will stand at "well over 600 approx. "S" and the maximum torque of more than 102 kg.
BMW does not specify the performance data of the model but one can expect a 0-100 km / h acceleration figure of fewer than 4 seconds. The Mercedes EQS 53 AMG has a total power of 751 hp, a maximum torque of 104 kg, And a 0-100 km / h acceleration time of 3.4 seconds – with the AMG DYNAMIC PLUS package.
It is likely that at a later stage BMW will market the i7 in additional propulsion versions, including a rear-wheel-drive version that is expected to cross the 700km range.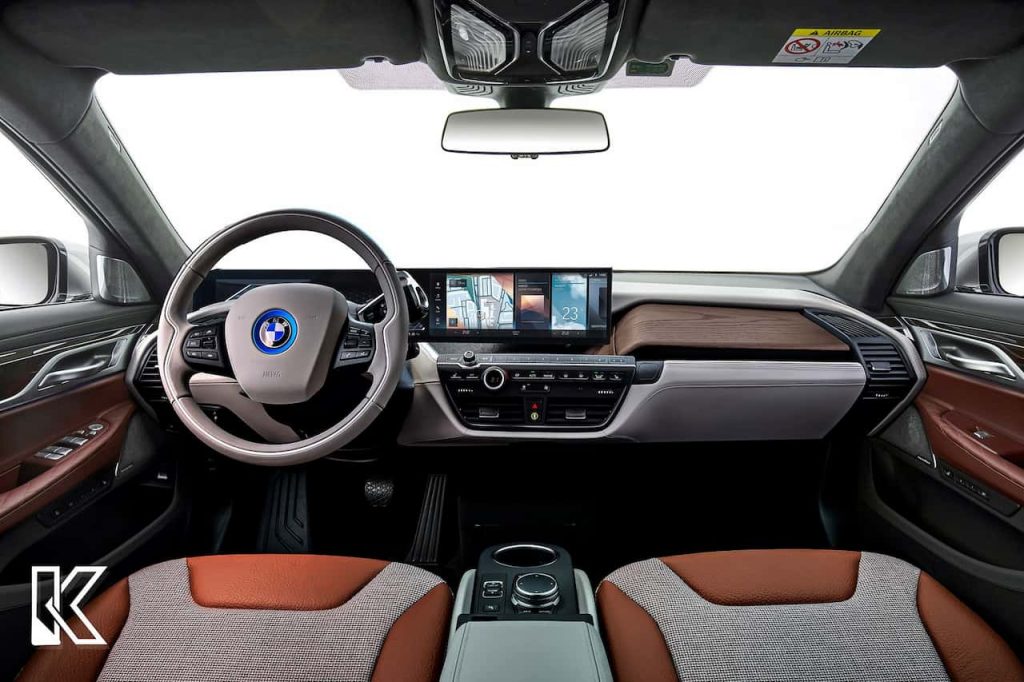 Beyond the slight changes in the design of the front and rear bumpers and of course an adapted display for an electric vehicle in the dashboard and multimedia system, the i7 models are completely identical to the rest of the new 7 Series models. All models have the same dimensions of course with a length of 5.39 meters, a width of 1.95 meters, and a wheelbase of 3.21 meters. The trunk volume in the i7 model stands at 500 liters, slightly less than the petrol models with 540 liters or the plug-in models with 525 liters.