Have you ever had a friend at work or someone in a cafe asks you what the WiFi password is? Even though you are connected to it via your laptop or desktop, you cannot remember it?
So in this guide, we will explain how to locate the password of the wireless network you are connected to.
The Windows 10 system stores all the passwords of the wireless networks you have connected to (in case you asked it to save) in the past and it also allows you to see them.
Although it is not that easy to get to them, because these are still private passwords, with a little knowledge and desire you will be able to find the password of the wireless network that you are currently connected to.
How to find the password for the WiFi you are connected to
Click on the window icon (a four-square-shaped icon) located in the lower-right corner of the window. In the panel that opens, click Settings ( gear-shaped icon ).
In the "Windows Settings" window, click on "Network and Internet" .
In the window that opens, scroll down until you reach the "Change adapter options" option that appears in the center of the window.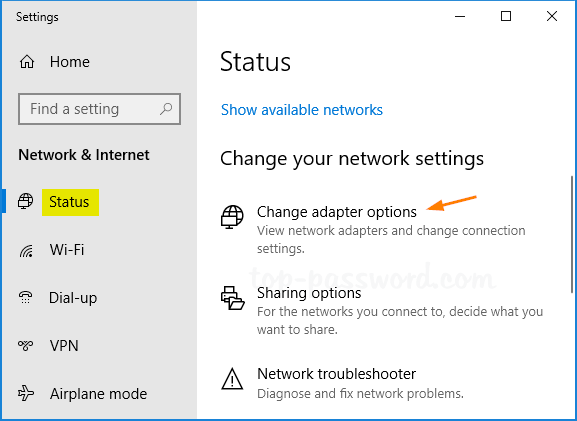 In the "Network Connections" window, double-click (double-click)  the wireless network connection (Wi-Fi).
In the "Wi-Fi Mode" window, click on "Wireless Connection Features" .
In the "Wireless Network Properties of (Network Name)" window, click the "Security" tab. Then check the box next to "Show characters" to see the password for the wireless network you are connected to. Now, the password will appear in the "Network Security Key" panel.
To hide the password, click the "Show Characters" box again and remove the V.
We hope that this guide has helped you to see the WiFi password on Windows 10. Although it is a bit of a process, it is definitely possible to do and can be very helpful if you need to access your WiFi password for any reason. If you have any further questions or comments, please feel free to leave them in the section below.