If you're like me, an 18-year-old student, you're probably wondering how to use Siri on your iPhone. Well, you're in luck! In this article, I'm going to provide an overview of how to use Siri on your iPhone and explain all the cool things you can do with it. From setting reminders to getting directions, Siri can make your life a lot easier. So, let's get started and learn how to use Siri on your iPhone!
Open Siri on iPhone
Opening Siri on your iPhone is super easy. All you need to do is press and hold the Home button (or say "Hey Siri") and you're ready to start asking questions. Siri can help you with a variety of tasks, from setting reminders and sending text messages to getting directions and finding information online. It's like having your own personal assistant in your pocket!
Ask a question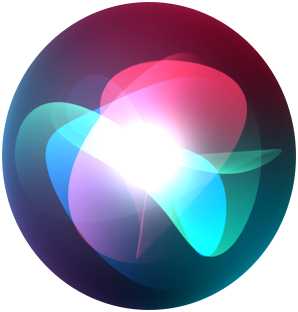 Asking questions with Siri is easy and convenient. All you have to do is hold down the home button and ask your question. Whether it's asking for directions, setting up a reminder, or finding a restaurant, Siri is ready to help. It's great for when you're in a hurry, or just want to relax and get some help with the small tasks.
Set reminders
Using Siri to set reminders on your iPhone is an amazing way to stay organized. It's so easy, just say the date and time you'd like the reminder then let Siri do the rest! You can even add a location to your reminder so you'll be reminded when you arrive or leave a certain place. It's a great way to stay on top of tasks and make sure you don't forget anything!
Make calls/texts
Making calls and sending texts with Siri is super easy and convenient! I'm 18 and I love using Siri on my iPhone for making calls and sending texts. It's great for when I'm on the go and don't have the time to fumble around with the dialer. All I need to do is just ask Siri to call or text someone, and it's done in no time! It's a great way to stay connected with friends and family.
Get directions
Siri can help you get to your destination quickly and easily. Just say "Hey Siri, give me directions to [destination]" and you'll get step-by-step directions and estimated travel times. You can even ask Siri to avoid highways or tolls, and she'll take that into account when giving you directions. It's a great way to get around without having to manually look up directions—all you have to do is ask!
Find information
If you're looking for information using Siri on your iPhone, it's really easy! Just ask Siri your question and it'll give you the answers you're looking for. You can ask Siri anything from what the weather is like today, to who the current president of the United States is. It's a great way to get quick and easy information without having to search online.