Part of the Telegram Company is to create a Premium version of the messaging app, where users can pay more. The Premium version includes commercial animated stickers that can only be used by paid premium members.
Telegram has a strong user base of 550 million, while WhatsApp's popularity has been declining in recent years. Telegram features exciting new updates such as stickers and videos with sound.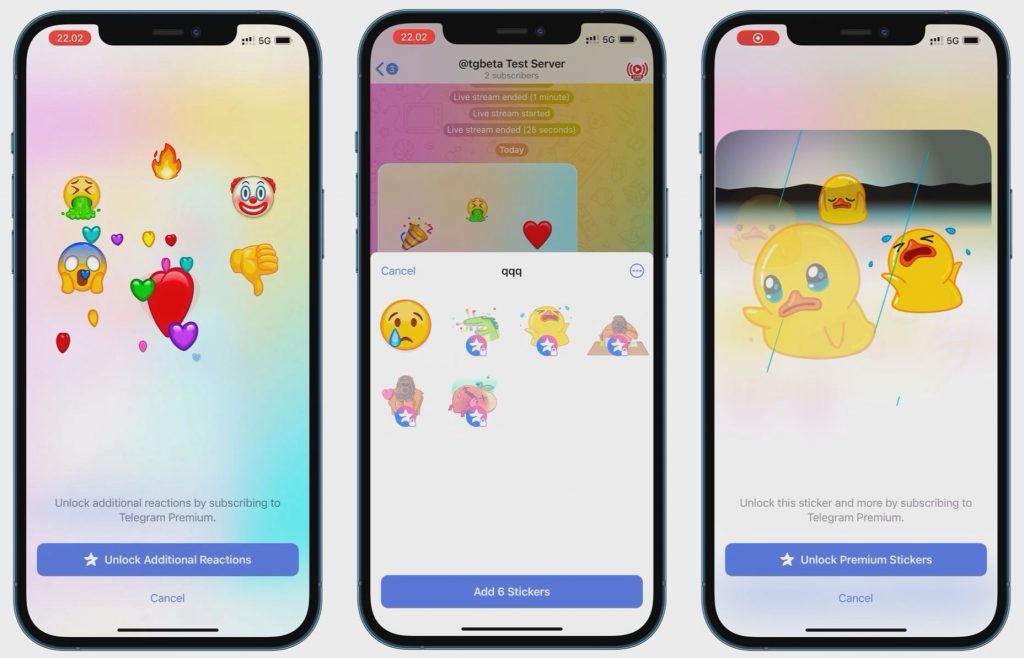 Telegram's new premium program was unveiled in what is the 8.7.2 beta version for iOS, on the TestFlight program which works in front of Telegram's dedicated testing server.
The premium program will offer users exclusive animated stickers and a star ⭐ that only they can receive.
Telegram is working on a paid Premium membership, but no specifics about the program have been revealed.
Telegram is looking for ways to make money by developing tools for monetization. One of the main reasons for introducing a premium program is so they can have revenue from their popular platform.
Telegram will try to appeal to the wider audience by introducing a premium subscription. The company will offer different benefits and users will get a lot of exclusive stickers, limited chats and even star marking in their profile. There are two main questions that still need to be answered: what benefits Telegram will offer under the program and at what price.