Ranking the world's richest according to the international economic magazine "Forbes " (as of Thursday night): The richest man in the world and probably also in history, Elon Musk, founder of SpaceX and Tesla continues to skyrocket and is approaching a significant step towards 300 billion. In recent weeks it has jumped quite a bit, but this week it has weakened and now its fortune stands at $ 282 billion.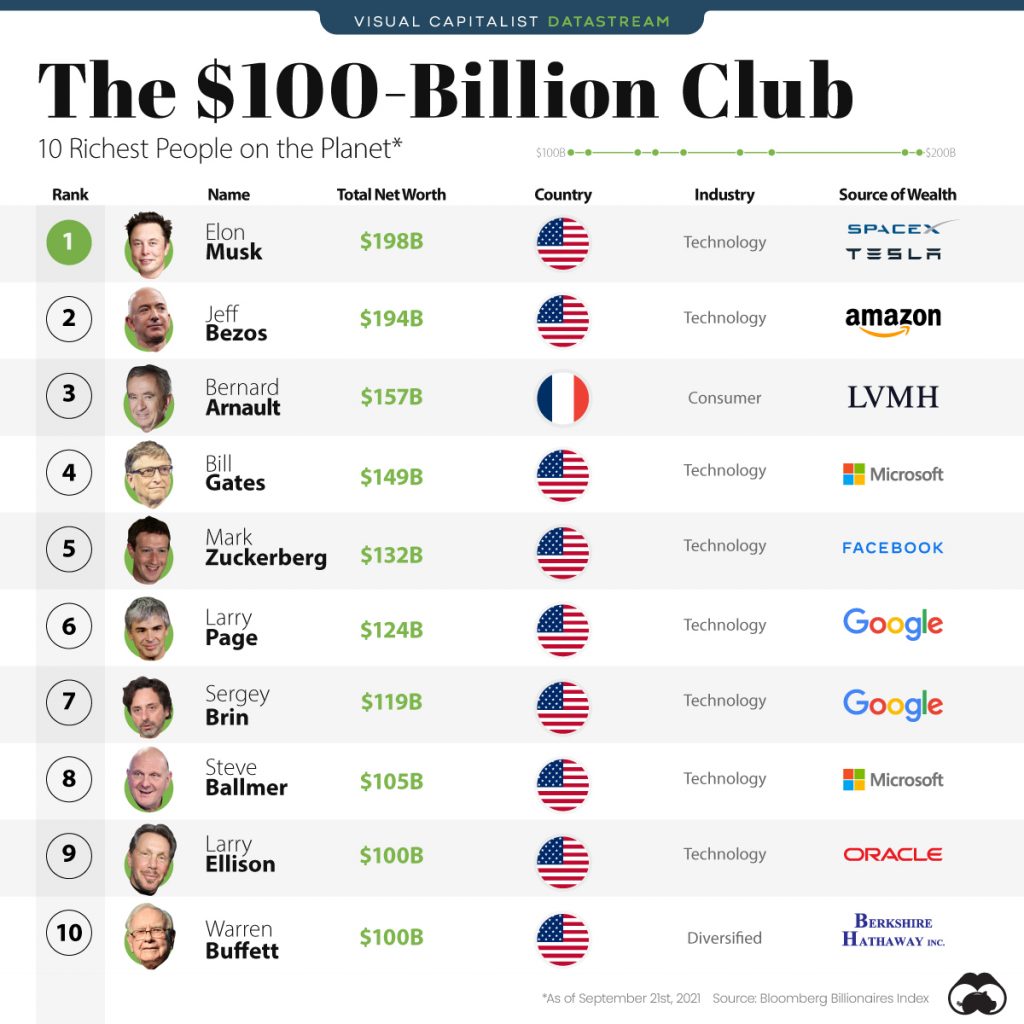 In second place continues to be Amazon founder and CEO of Blue Origin,  Jeff Bezos who recorded a significant decline over the past week, and is now worth a total of $ 183.6 billion. In total, he lost about $ 7 billion this week.
Bernard Arno retains third place in the table with a fortune of $ 165.1 billion in total, he is ahead of Bill Gates in fourth place with $ 134.2 billion and also Warren Buffett in fifth place with $ 125.1 billion in total.
The richest woman in the world has kept her place, 14th on the table, François Battencourt who holds a monstrous fortune of $ 80.3 billion in total. The richest Israeli sabra is Eyal Ofer, whose fortune is $ 15.8 billion, which is 115th.