Apple recently patented a new iPad keyboard, which could revolutionize the company's tablet line. The keyboard comes in a configuration that has not yet been seen by Apple (but certainly exists in the market thanks to competing manufacturers): a large physical keyboard with a hinge with a magnetic connection, to which the iPad attaches. Once connected, the iPad becomes, for all intents and purposes, a laptop, with far more impressive capabilities.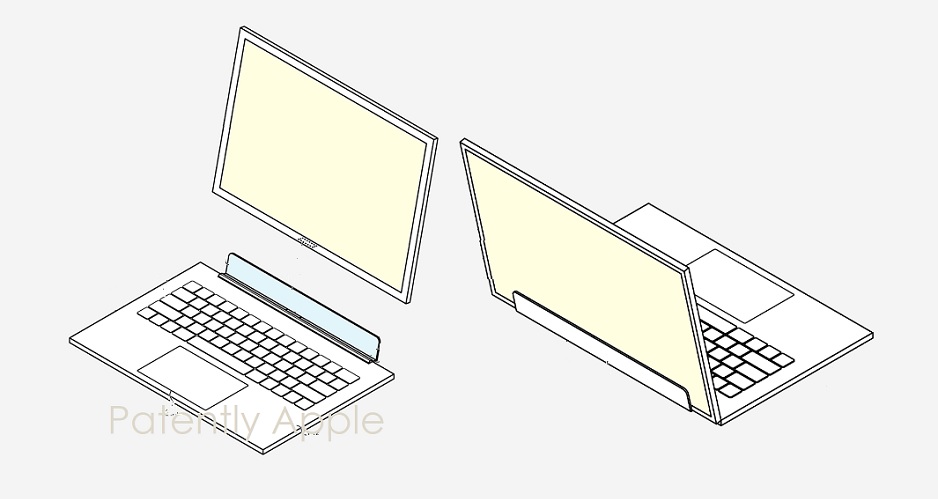 This change is reflected not only in the possibility of connecting to an external keyboard, which of course already exists in current iPad models but mainly in a completely different interface from that of iPadOS. In the patent document, you can clearly see windows appearing side by side, in a design very reminiscent of that of macOS, Apple's operating system for laptops.
Apple's latest iPad models are equipped with the M1 chipset, hardware that is almost identical in every respect to parallel Macs, however, compared to those computers they are very limited in their capabilities mainly due to the operating system. The patent document describes, at least theoretically, an iPad model that enjoys the best of all worlds: a simpler, iOS-like interface when running as a tablet, and the same interface as macOS when connected to a keyboard and switched to a laptop configuration.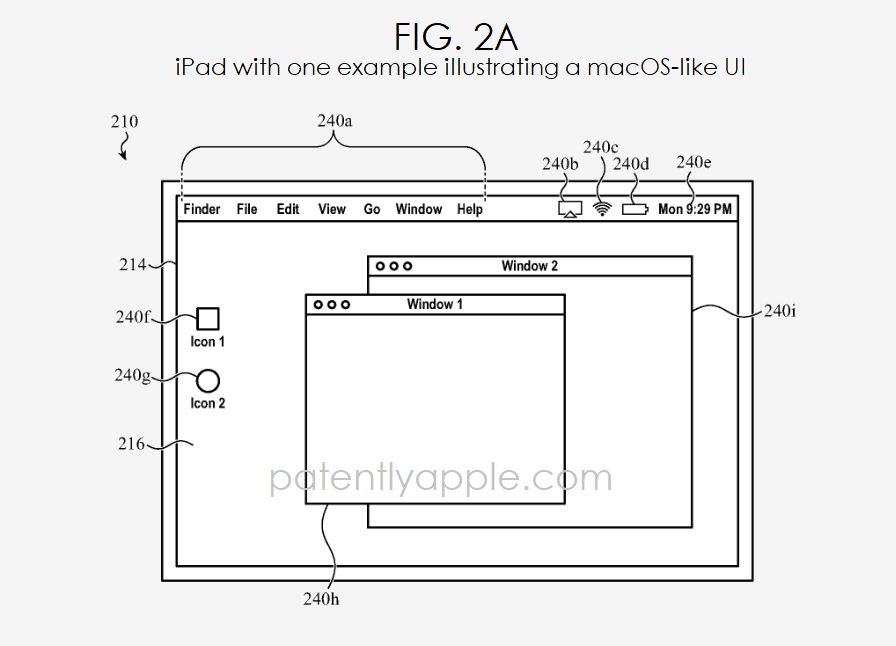 The similarity in hardware specifications between the iPad Air and iPad Pro models and Macbooks suggests that merging the two platforms may be a relatively simple move technically, and the patent document alone proves that Apple is indeed exploring such a possibility. Of course, it is not yet possible to see this as an actual announcement of such a product, and it may be several more years before a final decision is made on the matter.