Apple's iPhone 13 event has ended, and the company announced the anticipated iPhone 13, as well as a refreshed 10.2-inch iPad, a big upgrade for the iPad Mini, and a new Apple Watch Series 7. A few small announcements were also made. Apple TV Plus has some upcoming show previews, including the new season of The Morning Show, Foundation, and a comedy series.
Also announced was the date of the release of iOS 15 and iPad OS 15: Sept. 20. Get ready to download and install them on your iPhone and iPad.
iPhone 13, Mini, Pro and Pro Max
Apple announced a new line of iPhones. With the new A15 Bionic chip, you get a six-core CPU with two high-performance cores, four high-efficiency cores, and a quad-core GPU.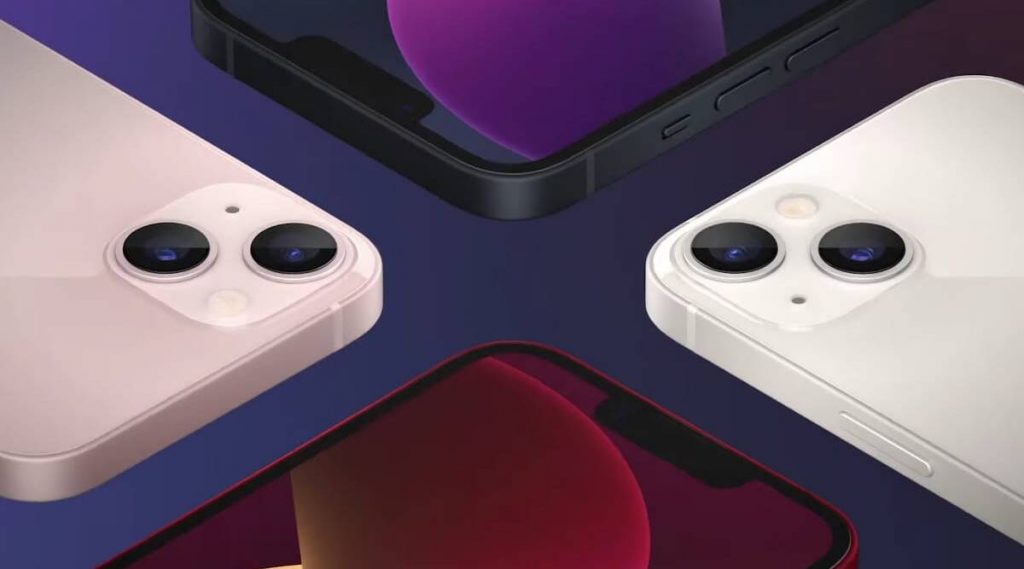 The back cameras have been significantly upgraded with wider apertures and enhanced video features. The most talked-about feature is Cinematic mode, which lets you slide between focus subjects gracefully in a video. Tap on the screen to choose where to focus, or hold down to lock on to a particular subject.
The camera now has a macro lens, enabling it to shoot subjects from less than an inch away. Apple says it's also made improvements to the software that recognizes people's skin tones, and you can now apply tone and warmth filters that the camera will remember.
Apple says that, despite the faster processor, 5G, improved cameras, etc., the iPhone 13 has longer battery life than its predecessor. It does this by switching to LTE "when 5G speeds aren't needed."
Apple is also making its devices less dependent on the internet. Siri requests, for example, will stay on the device, a first in the 10 years since it was introduced.
The iPhone 13 Pro has a bigger battery and a new Super Retina XDR display with 1,000 nits of peak outdoor brightness, which is 25% brighter than last year's model. Moreover, it can change the frame rate on the fly, increasing it to 120Hz when you need to match games and video, but lowering it to 10Hz when you don't.
Prices remain the same as the last generation. The iPhone 13 starts at $799 (£779, AU$1,349). The iPhone 13 Mini starts with double the capacity, 128GB, at $699 (£679, AU$1,199). You can also get a 512GB version now, which used to only be available on the Pro models. The iPhone 13 Pro will keep its $999 (£949, AU$1,699) starting price and the iPhone 13 Pro Max will start at $1,099 (£1,049, AU$1,849). Preorders open this Friday, Sept. 17, and the phone will appear in stores on Sept. 24.
Apple Watch Series 7
New watch has 50% more screen area than Series 3 and 20% more than Series 6. Apple says the dimensions of the watch have barely changed. With "softer, more rounded corners" and a "wraparound" feel on the sides, it has a "softer, more rounded" feel.
Apple says it has redesigned the buttons in the software so they are easier to tap, and it can fit 50% more text on the screen than last year's watch.
The newest Apple Watches now have a "crack-resistant front crystal," with a "more robust geometry" and IP6X certification for additional dust resistance over the earlier model.
It has a bunch of new colors, bands and even a new charger that's faster. Like the iPad, Apple says it's 100% recycled aluminum.
The Apple Watch Series 7 will be $399, with international prices yet to be announced. It's not coming until later this fall, though. Apple will also keep selling the Apple Watch Series 3 for $199 and last year's Apple Watch SE for $279. 
Apple's $10 per month Fitness Plus service has focused on getting people to sweat since it launched last year. But this year, it's adding a meditation option, which will include all kinds of different mindfulness, kindness, and gratitude meditations. As with Apple's other classes, it will be updated weekly on your phone and watch.
In its motion and activity app, Apple has always had hidden features to compete with friends, and now the company is adding group workouts as well. Using iMessage chat, you can start working out with (or against) your friends. You'll even know if friends are ahead of you in a bike class, for example, when Apple says up to 32 people can participate.
iPad and iPad Mini
The new 10.2-inch iPad incorporates the A13 Bionic chip, Apple says, which is 20% faster than the A12 "in every aspect of the chip from the CPU and GPU to the neural engine." (The iPhone 13 has the new A15 Bionic chip.) It has a larger display, with 20% more screen area than Series 6 and 50% more than Series 3. The dimensions of the watch have barely changed, Apple says. And it has "softer, more rounded corners" with a "wraparound" feel on the sides.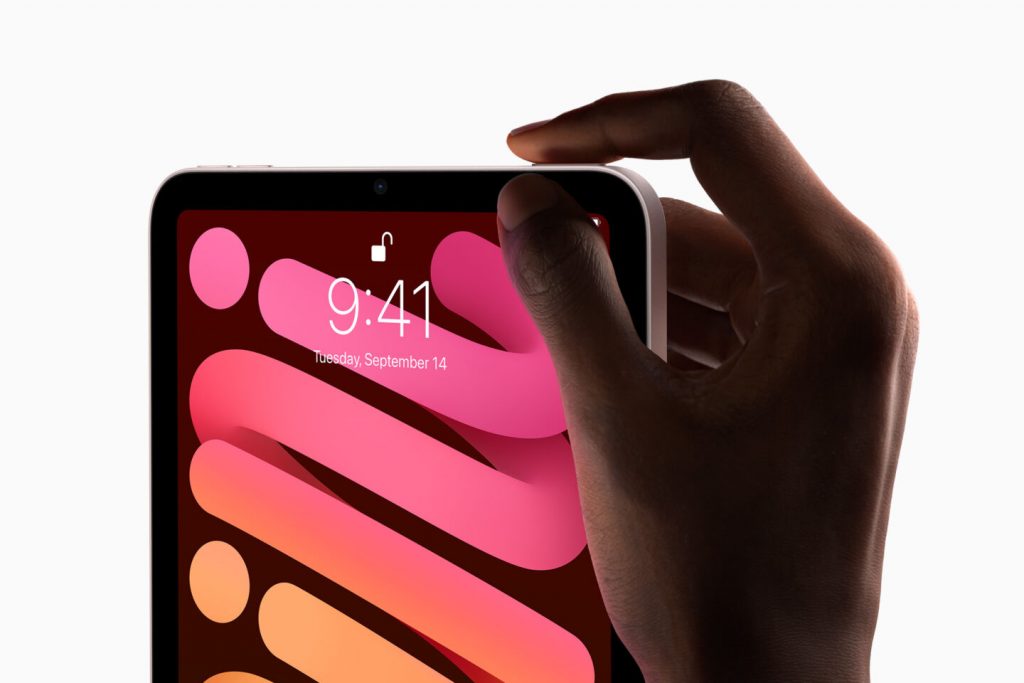 The phone does away with the home button, and it has thinner bezels to fit its 8.3-inch True Tone screen, which has an antireflective coating and a brightness of 500 nits. Additionally, it comes in a variety of colors, including purple, pink, "starlight" (a light gray), and space gray.
Just like the iPad Air last year, it also has Touch ID on the power button.
Apple says that the iPad Mini upgrade means that all the company's iPads are now made from 100% recycled aluminum, as well as 100% recycled tin (for the solder). Apple says it uses 100% recycled rare earth elements in the enclosure magnets (though not everywhere).
Apple's iPads have always been portrait-oriented devices. The front-facing camera's always been at the top of the device when held vertically, and its speakers have always been at the bottom. With the iPad Mini, Apple's moved the selfie camera to the top of the landscape orientation and added stereo speakers meant to be heard in a landscape as well. 
Last year, Apple introduced 5G super-fast wireless to the iPhone. This year, it's adding the technology to all its iPads, starting with the iPad Pro in April. Now, the iPad Mini gets 5G, which Apple said can pull down 3.5 gigabits per second. It also gets USB like its iPad Pro big brothers.
The iPad starts at $329 (£319, AU$499) and the iPad Mini starts at $499 (£479, AU$749).