Volkswagen will unveil next month at the Beijing show the production version of the ID Vizzion concept, a concept for an electric sedan car that the company first introduced in 2018. The production version of the concept will compete directly with Tesla Model 3 and will be Volkswagen's electric flagship for years to come. The company's new and more advanced in 2026 – is the Trinity project.
The production version of the Volkswagen ID Vizzion will initially be marketed in a sedan body, but later the model will also be marketed in a station wagon version based on the ID Space Vizzion concept introduced in 2019. In light of the work that the ID 6 name is already occupied by the seven-seater version, Volkswagen will choose the number 8 which is considered the lucky number in China.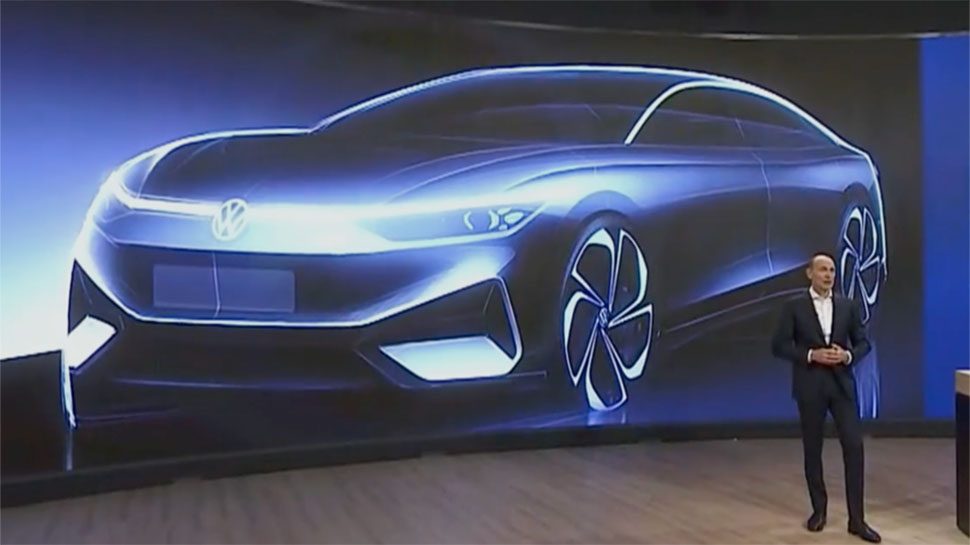 In the field of propulsion, the model is expected to use the same electric propulsion units familiar to us from ID4, ie rear-wheel-drive models with outputs ranging from 150 hp to the GTX model with dual propulsion and a maximum power of 300 hp. The largest battery that is expected to serve the model is a battery with a net capacity of 77kWh and this is expected to allow the model a range of close to 600 km in WLTP standard in the long-range model with rear-wheel drive.
In 2026, the Volkswagen Group will move to its new SSP platform for electric vehicles, a software-controlled platform that will use a new generation of batteries and electric motors, and according to Volkswagen, the vehicles based on this platform will provide a range of over 700 km, ultra-fast charging, and autonomous driving ability. 4, a level that in principle allows for full autonomous driving at the level of inserting a target into the navigation system and letting the vehicle do its thing, but still requires a driver behind the wheel.
To make the move to the SSP platform Volkswagen will make a $ 2 billion investment in the construction of a dedicated production line alongside its main plant in Wolfsburg. The new platform, along with the use of new manufacturing and design technologies, will allow Volkswagen to shorten the development process of a new model from a time of 54 months today to a time of only 40 months.
Regarding the chip crisis, Volkswagen notes that starting in the second half of the year it will be able to significantly increase the availability of chips and thus significantly increase the pace of production and actual dedication of electric vehicles. At the same time, Volkswagen notes that if the war between Russia and Ukraine continues, it expects damage to the production capacity of the company's passenger cars.