Apple claimed in the event that they want to get more audience with the Apple Watch, and that's why Apple released the budget edition of the Apple Watch named Apple Watch SE.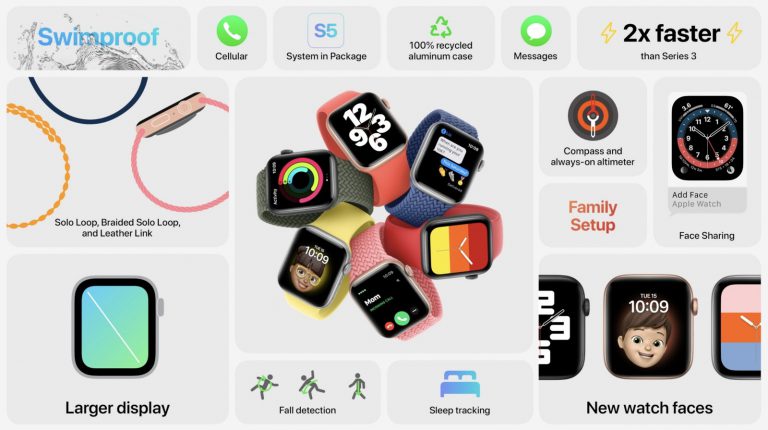 The new Apple watch SE comes with almost the same design as the new Series 6. But it's powered by the S5 chip which came with the Watch 5.
The Watch SE comes with all the fitness features we love, and also with the very important Fail detection feature.
The SE comes with both LTE or GPS options and it also promoted as the best smartwatch to your kids, while Apple claims this device can be used as a tracker, a phone, and a messenger machine.
The New Apple Watch SE will start at 279$