Cryptocurrencies need to be managed in an appropriate way, and for that purpose, you need the right crypto wallet. The crypto wallet you choose will allow you to make transactions and trade your Bitcoins and other cryptos you own.
Crypto wallets are intended to allow you to generate unique addresses through which you receive your cryptocurrencies. These wallets are also created to allow users to send crypto to various addresses over the blockchain without the discovery of the identity. Each wallet comes with a private key that ensures security and allows backup in case of crash and loss of information.
The most efficient Bitcoin wallets allow users to monitor their crypto balances in real-time. These wallets can be used and monitored on a mobile device, a computer, over the web, and other similar devices. There are Bitcoin wallets that have the ability to be synced on multiple devices.
Bitcoin Wallets
The BIP32 key derivation standard allows users to generate new and unique addresses for sending and receiving crypto. The crypto wallets you use enable the keeping of the transactions privately while keeping the change in a separate wallet.
There are wallets that use P2SH or Pay-to-Script-Hash addresses with which users receive Bitcoins by creating new addresses. By using these kinds of addresses, users have the possibility to unlock new balances. However, in the process users need to obey a given set of rules in order to keep the private keys safe.
To unlock funds, the user is required to use a private key that is connected to the public key with which the new unique address has been created. These wallet addresses are known under the name Pay-to-PubKey Hash (P2PKH).
The Hierarchical Deterministic (HD) kinds of wallets include a master key for the whole wallet and multiple private keys for each address that has been used for exchanging or trading crypto. The user needs a 12-word secret phrase in order to unlock the whole wallet.
Useful Tips:
The most secure crypto wallets are those that are done offline and require the use of hardware. These are usually used to store a large number of cryptocurrencies.
Trading and exchanging features in a wallet are useful because they allow buying and selling crypto without the use of third parties.
Multi-asset wallets are convenient for storing more than one type of digital asset.
Multi-signature groups are good for groups because each of the parties will have a separate key, and more than one party will be enabled to allow each transaction that is intended to be made.
Facts:
Only 8% of crypto owners keep their cryptocurrencies safe because of the presence of many vulnerable and non-safe crypto wallets.
In 2020, $1.9 billion worth of crypto was lost due to the work of hackers, which is a huge decrease in comparison to 2019, when there were lost $4.5 billion.
In order to make the reading experience of this article more convenient, the article has been split up into multiple pages. At the end of each page, you will see a "next" button which will take you to the next page. Enjoy your reading!
Pionex
Pionex is considered to be the best crypto wallet for high-frequency trading. It supports the exchange of around 40 cryptocurrencies, and it has a hosted Bitcoin wallet as well. In addition, it has a FinCEN license for trading Bitcoin and other cryptocurrencies in the USA.
Features:
Not required manual monitoring of the markets since trading is allowed by using free bots.
FinCEN license for trading in the US.
Trading on margins.
Use of technical indicators for trading Bitcoin.
Low fees (0.05% for maker and taker).
This wallet allows you to buy Bitcoin and other currencies by using only a credit card. Pionex allows you to monitor your cryptos using an iOS or Android app, but you can also use other fiat-to-crypto platforms if you are not using a credit card for your purchase.
Exodus
Exodus is the best crypto wallet for those who own multiple cryptocurrencies. It is regarded as the best online wallet since it gives you a chart of the crypto prices on the market. Therefore, users have the chance to monitor all the movements and changes on the go, i.e. on their mobiles or other portable devices.
Features:
Support of around 100 cryptos.
Works on multiple devices, and it has support for both iOS and Android.
Allows purchase of cryptocurrencies using an app.
However, while this is a software wallet and it is free of charge, you should know that it is not open-source, therefore it is difficult for code verification. Also, it does not have customs fees for altcoins, such as Ethereum.
Mycelium
Mycelium is recommended for traders and those who own multiple cryptocurrencies. This wallet allows you to have direct control over your crypto private keys, and it offers you additional protection by using a secure pin. In addition, Mycelium allows you to use the same addresses, and to operate various accounts.
Features:
Includes educational materials inside the app for a better understanding of the trading and exchanging process of cryptos.
Support for private keys, paper wallets, and master seeds.
Use of Local Trader feature for in-app exchange of ERC-20 and BTC cryptos.
PDF backup for single key accounts.
Nonetheless, this crypto wallet is difficult for rookies, therefore, it is not recommended for those who are new to the world of cryptocurrencies. Also, it does not have a desktop version, so those who rely on desktop monitoring of cryptos will not find this wallet convenient.
Trezor
Trezor works the best for organizations, groups, exchanges, custodians, and institutions. It is one of the safest options for trading and storing crypto since it is a hardware wallet, meaning that it is away from the potential danger that the internet imposes. Users are allowed to monitor their cryptos by using physical buttons before making the trades and transactions.
Features:
Allows exchanges and tradings through ChangeNow and Changely.
It can be backed up in case of loss of information.
Includes a password manager.
Compatible with various crypto wallets.
Storage options through Cloud and microSD card.
Trezor is great for storing a large number of cryptos offline, and that is why it is convenient for groups and organizations. However, this crypto wallet is known to have poor customer service, and it requires payments for using the same.
Electrum
Electrum is the perfect crypto wallet for those who are experienced in crypto investing and trading. It is one of the safest wallets for cryptos since the private key does not leave your device due to the creation of the backup. In addition, the wallet is secured and encrypted.
Features:
Syncing with crypto wallets, such as Trezor, and Leder Nano.
Supports Segwit transactions while making them cheaper.
Desktop version.
Works with offline transactions.
In case of needed recovery, the user gets a 12-24 word password, therefore, there is no room for panic if your computer crashes. However, the wallet does not allow buying and selling cryptos as other wallets do.
Wasabi Wallet
Great wallet for the transparent-conscious users since it can secure your identity, i.e. keep you anonymous while successfully receiving and sending transactions. It is a software wallet that is free of charge, and it offers a clearer history of transactions.
Features:
Possible sync with Trezor, Coldcard, and Ledger devices.
Available desktop versions.
What is more, the wallet discourages you from mixing private and non-private coins, which increases the level of your safeness. On the other hand, the wallet does not have mobile support and does not allow a crypto exchange. Also, it is relatively new, so there are not many experiences by users.
Opolo
Amazing wallet for beginners who are getting to know hardware wallets and crypto holders. Opolo uses EAL 6+ rated chip for ensuring security to users. It is verified and considered capable of securing cryptos and loT devices.
Features:
Easy backup.
Allows exchange and trade of crypto using a mobile app.
Works on desktop.
Allows exchange with USD and other fiat currencies.
Support of storage and exchange of over 120 cryptocurrencies.
However, this wallet is quite pricey, and since it is new on the market it is still not considered to work at an optimal level.
Cobo
Cobo is an excellent wallet for gamers, developers, speakers, holders, and dApp users. It is a cloud-based software wallet that allows the use of private keys for ultimate security. Users can verify their transactions and trades by using QR codes and 2-step verifications. However, the wallet does not have integrated in-wallet trading of crypto.
Features:
Supported on Android and iOS devices.
Uses EAL 5+ rated secure element chip.
Supports over 700 tokens and over 20 chains.
Shift Crypto
Shift Crypto is an amazing wallet for organizations and groups. It is a quite secure wallet considering it is hardware-based. It is supported on a desktop meaning that users can easily monitor their crypto actions. It is a compatible wallet and comes at an affordable price.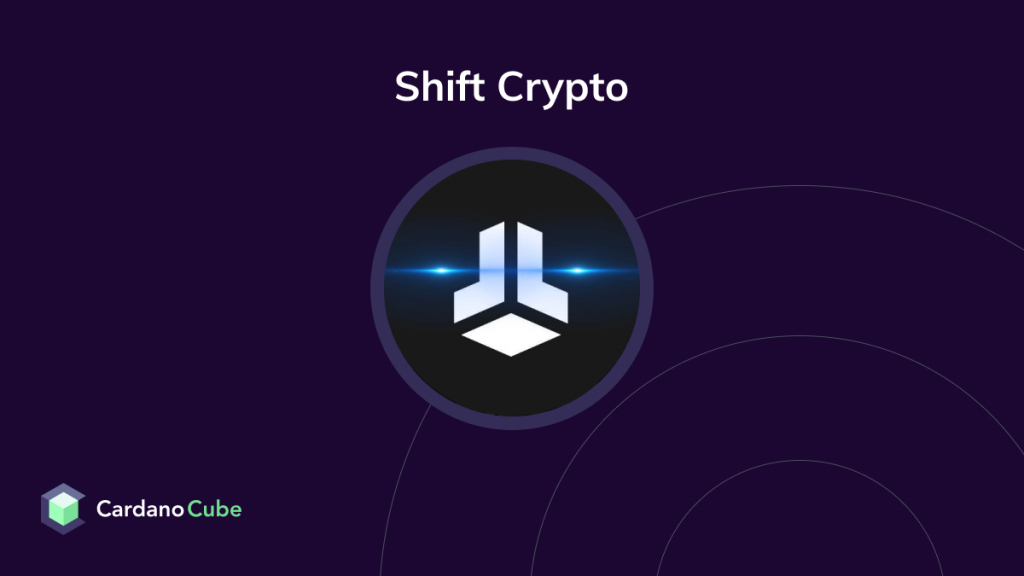 Features:
Supports over 1500 tokens, including Ethereum and Bitcoin.
Option for storing Bitcoins only.
Can be used on a mobile device through USB.
24 words for recovery in case of loss or crash.
Second-factor authentication in order to secure online accounts.
However, the Shift Crypto does not come with the possibility for integrated exchange which some users find inconvenient.
Ledger
Ledger is great for groups and companies, and it is considered one of the best crypto wallets for storing multiple cryptocurrencies. It also offers a mobile app so people can monitor all movements on the go.
Features:
Trading and exchanging from computer or mobile.
Offers pin code security.
Bluetooth connectivity.
Easy recovery by using a 24-word phrase.
You can use physical buttons for the verification of transactions. Nonetheless, the wallet is quite pricey in comparison to other software wallets.
BitPay
BitPay is the perfect wallet that accepts payments in cryptocurrencies. This kind of trade allows merchants to expand their businesses globally while avoiding ID theft and payment of additional charges. The wallet works with Mastercard debit cards and easily converts cryptocurrencies to fiat.
Features:
Support of 9 crypto and stable coins.
Easy backup.
A marketplace where you can buy gift cards.
Works on desktop.
While it is a quite convenient wallet, it still charges for its use.
Atomic Wallet
Atomic Wallet is perfect for those who store private keys while managing their trading and exchanging activities on the blockchain. There is also an Atomic Wallet Token which was introduced two years ago. While everything seems to be perfect with this wallet, it is important to point out that it is not integrated with hardware wallets.
Features:
Supports Litecoin, Ethereum, Bitcoin, and over 300 other cryptos and tokens.
Works on desktop.
Offers phrase for backup security.
Bitcoin Wallet
The Bitcoin wallet is perfectly suitable for crypto traders. It is great for those who want to store Bitcoin crypto and Bitcoin cash. It includes a lot of security tools to ensure that your cryptocurrencies are safe. However, it does not provide compatibility with hardware wallets.
Features:
Backup and easy restore.
Unlocking by using a fingerprint.
Separate wallets for sending and spending.
Bitcoin Core
This is a wallet suitable for users who use only Bitcoin cryptocurrencies. Users are also enabled to send and receive Bitcoins over the network. Users are also allowed to keep track of their detailed transactions.
Features:
Works with many devices, such as Windows, Linux, and macOS.
Allows you to mine Bitcoins.
Easy backup and restoration of the wallet.
However, some people find this wallet inconvenient due to the fact it is only suitable for Bitcoin, and there is no internal exchange.
Green Address
This is a great wallet convenient for multi-signature group users. It uses two-factor authentication, meaning it is a highly-secured wallet. It also enables the users to set limits to their spending and transactions.
Features:
Improved transaction privacy with newly generated addresses for each transaction.
Possibility to set limits to transactions.
Nonetheless, the wallet is not compatible with hardware wallets, and there is no internal exchange. In addition, it supports only Bitcoins and no other cryptocurrencies.
Conclusion
Although there are a lot of wallets for cryptocurrencies, it is important to point out that the most secure ones are offline, and do not require any connections over the internet. However, usually, these wallets are pricey. When it comes to Bitcoins, the most convenient wallets are mobile Bitcoin wallets since they allow monitoring and controlling of transactions on the go.
Frequently Asked Questions
Q: What is a Bitcoin wallet?
Answer: A Bitcoin wallet is a wallet in a digital format that is used for buying, receiving, and storing cryptocurrencies. It is actually a type of software that is integrated into Bitcoin or another blockchain, and it serves to generate separate addresses which are used to make transactions of cryptos. To keep your wallet safe, you are required to use a private key.
Q: How does a Bitcoin wallet function?
Answer: A Bitcoin wallet generates addresses to which or from cryptocurrencies are sent or received. One person uses the address of another person to send cryptos to that person. The person who receives the cryptos uses a private key to access their cryptocurrencies.
The private keys and addresses are mainly used to protect users from hackers. The transactions that are made between users are shown in the wallets, however, the users always stay anonymous.
Q: What is the price of a Bitcoin wallet?
Answer: Generally, you do not have to pay for a Bitcoin wallet. Since these wallets are used for storing cryptocurrencies, you are usually not required to pay anything to create them.
Q: How do you cash out the Bitcoin wallet?
Answer: You need to exchange Bitcoin or another cryptocurrency with the fiat currency you choose on your own. This is basically selling your cryptos and receiving the money in your bank account. However, you can also sell your cryptocurrencies to your peers for fiat currency.
Q: Which crypto wallet is considered the best?
Answer: For rookies, Exodus is considered the best and the most convenient. Other excellent crypto wallets include Electrum, Mycelium, Trezor, Ledger Nano S, and so on.