If you are seeking an opportunity and recognition in your future. You should consider studying at one of the best schools in the world. This is because these schools provide world-class education and countless opportunities for students.
They are dedicated to teaching, learning, and researching. Additionally, they focus more on developing leaders who are making a global difference.
So, let's discuss the 15 best schools in the world in this article. This is based on their rankings, tuition, acceptance, and graduation rates.
What are the benefits of studying at a top school?
We are going to start by discussing some reasons why you should study at one of the best schools in the world.
The best schools in the world offer you a world-class education and global opportunities. Moreover, they lay a very good foundation for both professional and personal development, as well as career advancement.
Studying in one of the best schools connects you to prominent people. Especially when it comes to getting good jobs or recommendations. You can use these connections for the rest of your life as well.
A common factor among the world's best schools is their academic quality. They all have well-equipped facilities and resources. For example, a good laboratory, accommodation, and other facilities that make learning and schooling enjoyable.
A well-equipped individual will receive a certificate that is globally recognized. Normally, students who graduate from the best schools in the world are hired by the best companies around the world. Many companies come to schools to hire graduating students. As a result, attending any of these schools is guaranteed to land you a job without hassle.
In order to make the reading experience of this article more convenient, the article has been split up into multiple pages. At the end of each page, you will see a "next" button which will take you to the next page. Enjoy your reading!
#1. Harvard University
Harvard University is the first high institution of education established in the USA. It was founded in 1636 and is located in Cambridge, Massachusetts. Though the school maintains its original location at Cambridge, it still has some faculties in Boston. Where the medical students study.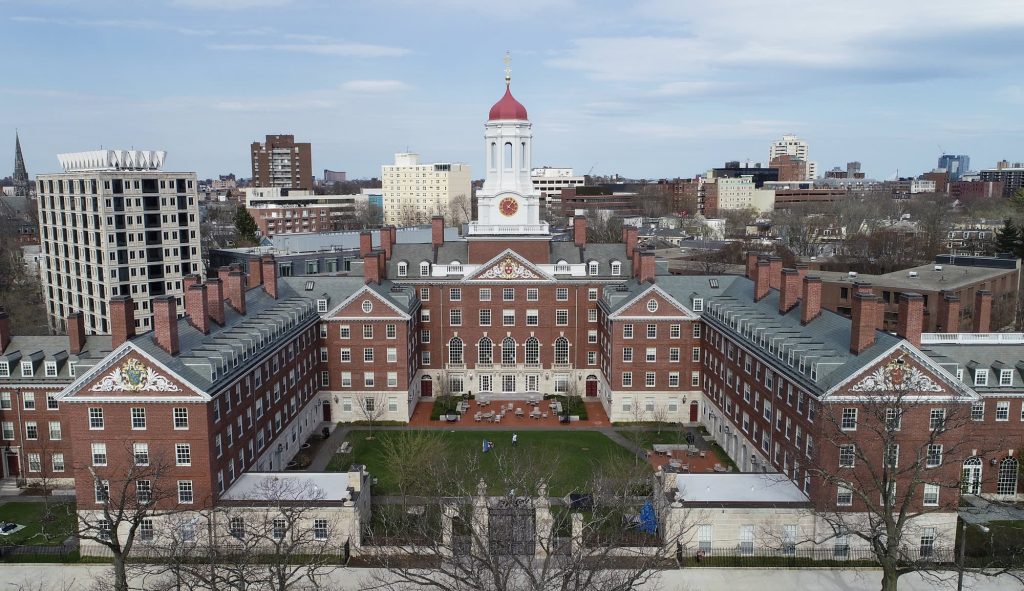 Rankings: #1 in Best Global Universities
Tuition: $54,002
Acceptance rate:5%
Graduation rate: 97%
Over the years, Harvard University has been ranking the top best schools in the world. The school offers quality education to students. However, it is a hub for international students. For example, it has about 20% of its student be international students.
As a matter of fact, Harvard University University is the dream school for most students who want to study Psychology, Social Sciences, Maths, Biology/Biological Science, and more.