The interest in electric cars continues to grow. As a result, global sales of EVs increased in the first half of 2021 by 168 percent compared to 2020, with 2.65 million vehicles sold. In contrast, internal combustion sales decreased by 16 percent in 2020.
Following Ford's May unveiling of its F-150 Lightning (see below for details), reservations exceeded 44,000 within just 48 hours, and have since exceeded 160,000. Ford has since doubled the initial production capacity for the all-electric truck due to the overwhelming volume of preorders.
By the end of the decade, the number of electric cars, buses, vans, and heavy trucks on the road should increase from the 10 million we have now to 145 million, according to the International Energy Agency. In addition, the IEA predicts that if countries increase their efforts to meet international energy and climate goals, the global EV fleet could reach 230 million in the same period and that's without counting two- and three-wheeled electric vehicles.
The EV's time has come. We thought it only right and proper to give you a rundown of our favorite electric cars-in no particular order-that will be hitting the roads in the following year, with so many people finally getting on board with electric cars.
In order to make the reading experience of this article more convenient, the article has been split up into multiple pages. At the end of each page, you will see a "next" button which will take you to the next page. Enjoy your reading!
Audi A6 E-Tron
Emulating how BMW took an early lead (perhaps too early) with its "i" brand of electric cars, Audi has labored to establish its e-tron range as quality alternatives to traditional internal-combustion engine (ICE) autos. After the incredibly impressive e-tron GT will come the A6 e-tron.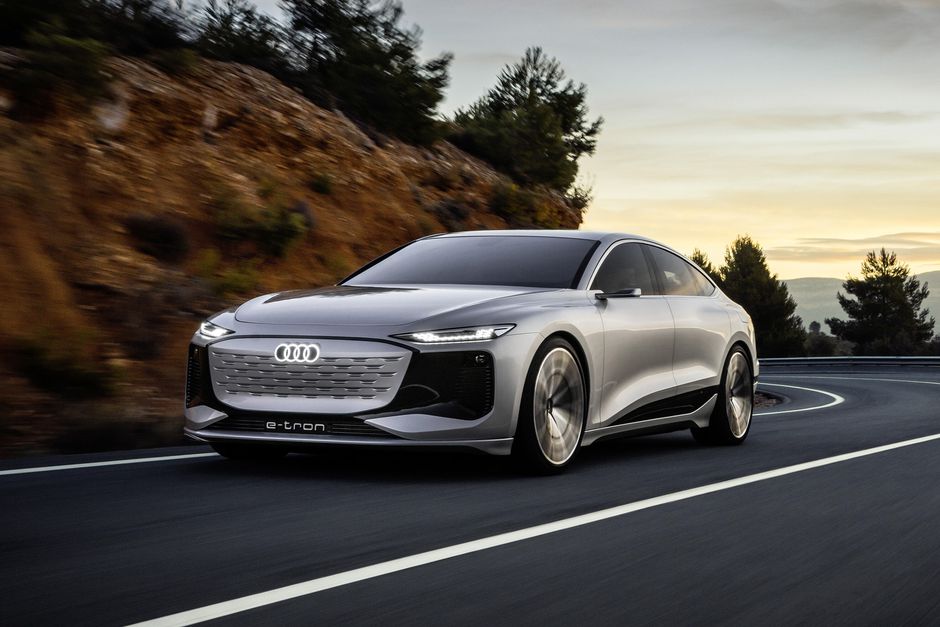 First shown at Auto Shanghai 2021, the car sits on the same adaptable Premium Platform Electric chassis shared with other EVs from Audi, Porsche, and Volkswagen. Expect 800-volt charging capability, a range of 430-plus miles, and a 0-62 mph speed of under four seconds from the two electric motors with a combined output of 469 horsepower.